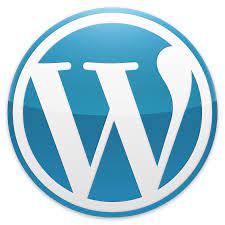 A 2019 report found that website security breaches had increased by 67% over the previous five years.
On average 30,000 new websites are hacked every day. These sites are usually legitimate small business or personal websites that are unwittingly distributing malware or simply vandalised for the fun of it. You can read about why anyone would hack a small website here.
At aerta creative site security is taken very seriously.
Shared hosting
Compared to expensive, dedicated servers, shared hosting offers an economical way of hosting small-to-medium-sized websites. Sharing your hosting with others does come with responsibilities, though; any breach of security on your site can put at risk other sites with whom you share the server. That's why it's in everyone's interest to keep their site secure.
WordPress and site security
As a platform, WordPress offers great opportunities to add extended functionality to a website without the enormous expense of commissioning a programmer to configure a bespoke content management system. The platform powers roughly 40% of the entire world-wide web, and as such is a target for hackers and other devious operators.
Every WordPress site designed by aerta comes with a comprehensive long-term support package to maintain your site's security, including:
regular monitoring of your site's visibility and functionality
restoring from any available backup if it is hacked
manually updating the WordPress core, theme and plugins if required
renewing annual plugin subscriptions if applicable
monitoring your site's performance after automatic and manual updates have been implemented
liaising with plugin/theme developers if an update has caused any hiccups
installing and configuring the Wordfence security plugin (and the pro-version if you subscribed to that option) and monitoring Wordfence's ongoing recommendations and alerts
updating, when required, your PHP version (the background coding framework which supports WordPress)
monitoring your site's 'health status' as reported by WordPress, and implementing any core recommendations
manually blocking IP addresses which repeatedly attempt to hack your site
resolving any mobile visibility issues identified by Google
The regular site maintenance programme is invoiced every six months, and typically costs between 100.00 and 120.00 per year.
What the security maintenance programme doesn't include
amendments and updates to your site's content or design when implemented by us. These are charged on an hourly basis, in addition to the security maintenance programme. There is a 1/4-hour minimum charged for content changes implemented by us.
annual renewal of your domain and web hosting – if you have accepted our recommendation to settle these costs yourself
What you can do to help
regularly check that your site is live, functioning correctly and hasn't been hacked – and report any problems immediately.
if they're your responsibility, settle your domain and hosting invoices promptly
install effective virus protection on your computer